pdfFiller is not affiliated with IRS
Get the free 8689 2022-2023 form
Show details
Hide details
To take the credit you must complete Form 8689 and attach it to your Form 1040 or 1040-SR. Add line 41 and line 46 of Form 8689 and include the amount in the total on Form 1040 or 1040-SR Total payments line. File Form 8689 only if the spouse with the higher AGI is not a bona fide resident of the USVI for the entire tax year. Instructions Purpose of form. Use Form 8689 to figure the amount of U.S. tax allocable to the U.S. Virgin Islands USVI. 570 has more information and an example of how to...
Get, Create, Make and Sign form 8689
Get Form

eSign

Fax

Email

Add Annotation

Share
How to fill out 8689 2022-2023 form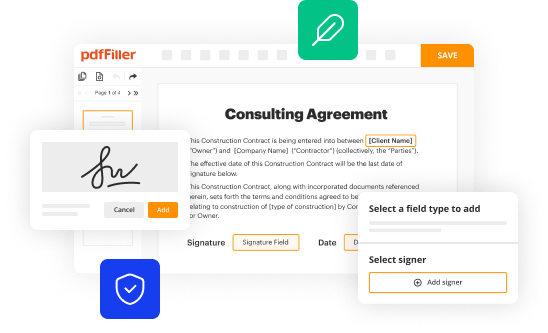 How to fill out 8689?
01
Gather all necessary information and required documents.
02
Begin by entering your personal information such as name, address, and contact details.
03
Provide any relevant reference numbers or identification information if applicable.
04
Enter the specific purpose for filling out 8689 and answer any related questions accordingly.
05
Fill out all sections and fields accurately, ensuring you follow any instructions provided.
06
Double-check your entries for any errors or omissions before submitting the form.
07
Sign and date the form, as required.
08
Submit the completed 8689 form through the designated method (e.g., mail, online upload, in-person).
Who needs 8689?
01
Individuals who are required to report certain financial transactions to the appropriate authorities.
02
Businesses or organizations that are obligated to provide relevant information for tax or regulatory purposes.
03
Any individual or entity involved in activities that are subject to reporting or compliance requirements set by government or regulatory bodies.
This is how it works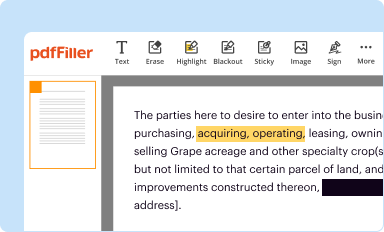 Edit your 8689 2022-2023 form form online
Type text, complete fillable fields, insert images, highlight or blackout data for discretion, add comments, and more.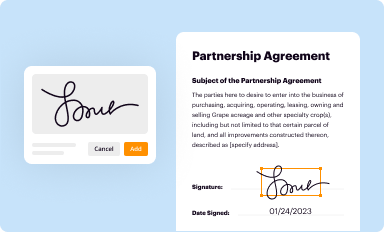 Add your legally-binding signature
Draw or type your signature, upload a signature image, or capture it with your digital camera.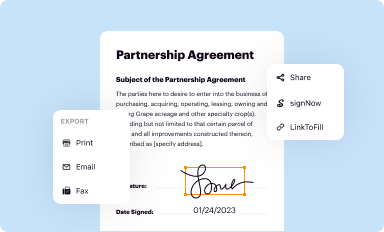 Share your form instantly
Email, fax, or share your 8689 2022-2023 form form via URL. You can also download, print, or export forms to your preferred cloud storage service.
How to edit 8689 online
To use the services of a skilled PDF editor, follow these steps below:
1
Register the account. Begin by clicking Start Free Trial and create a profile if you are a new user.
2
Simply add a document. Select Add New from your Dashboard and import a file into the system by uploading it from your device or importing it via the cloud, online, or internal mail. Then click Begin editing.
3
Edit form 8689. Replace text, adding objects, rearranging pages, and more. Then select the Documents tab to combine, divide, lock or unlock the file.
4
Get your file. Select your file from the documents list and pick your export method. You may save it as a PDF, email it, or upload it to the cloud.
pdfFiller makes working with documents easier than you could ever imagine. Create an account to find out for yourself how it works!
People Also Ask about 8689
Who Must File South Carolina tax return?
Can you send certified mail to Internal Revenue Service?
What address do I send my federal income tax return to?
What is Form 8888 total refund per computer?
Are the Virgin Islands tax free?
What is form 8887 used for?
Can I submit form 8888 online?
Do residents of USVI pay federal income tax?
Where do I file Form 8689?
Do I mail my federal and state taxes to the same address?
What does form 8888 total refund per computer mean?
How do I file taxes in the US Virgin Islands?
Where do I file my USVI tax return?
Where do I mail Form 8689?
How do I submit a form 8888?
Do I need to file form 8888?
Irs Form 8689 is not the form you're looking for?
Search for another form here.
Comments and Help with vibir
Who can Use Form 8689?
You can avail of Form 8689, in case you were a citizen of the United States or even a resident alien. It refers to the territory of the Virgin Islands (SVI) and income taxation considering businesses there. The liability of the SVI tax coincides with the U.S. one. The applicant is not to make use of this template if they are a bona fide resident of the U.S. Virgin Islands during the whole taxation year.
What is the Significance of the Form 8689?
A person is eligible to file Form 8689 for figuring out the total of the United States tax, which is distributed to the Virgin Islands as well.
What are the Time Frames for Form 8689?
Starting with the 31st of December 2004, the revenue gained on the location of the United States, which can be somehow connected with the trade conduction there, is no more considered as the income of the U.S. Virgin Islands.
Which Attachments Accompany Form 8689?
This statement is to be added to a 1040 template as a certain documentary supplement. Nonetheless, it can be filed independently, considering various occasions in businesses.
What is to be mentioned in Form 8689?
Initially, it is significant to fill in all four parts of Form 8689. The applicant signifies all income rates on the Virgin Islands (including wages and salaries, tips and interests, dividends, capital gains, losses, IRA distributions, social security benefits, etc.). Adjusted Gross Income is included in the second part of the template. The applicant notifies the educator, moving expenses, self-employment tax, deduction, health insurance and other points. The third part involves the Allocation of Tax to the Virgin Islands. Here you need to arrange some calculations to get the general result. And the last — fourth — section is devoted to the Payment of the Income Tax in the SVI.
Video instructions and help with filling out and completing 8689
Instructions and Help about 8689 irs form
Employers must adhere to a variety of compliance regulations during the new hire and onboarding process among these vital rules is form i-9 which helps employers verify a new worker's employment eligibility in this episode of hr party of one I'll cover everything you need to know about form from what it is and how it works to retention rules and important updates in 2021 so stick around till the end, and you'll be an expert in all things form i nine meaning you'll never have to worry about compliance again we'll cover what is form i9 and are employers required to verify it acceptable documentation for form i9 verification how do employers verify form i9 form i9 retention and storage requirements and how a helps and what we know about 499 in 2021 let's jump right in the American government wants to know that the people who work for you are legally permitted to do so form i-9 is a U.S. citizenship and immigration services document that verifies this information before my nine didn't just appear out of thin air it's actually been around since 1986. I think a brief history session is in order so let's run...
FAQ
What is 8689?

8689 is a four-digit number. Without any context, it is difficult to provide a specific meaning or significance to the number. It could be completely random or part of a larger sequence, code, or pattern.

Who is required to file 8689?

Form 8689, also known as the Allocation of Individual Income Tax to the U.S. Virgin Islands, is required to be filed by individuals who are bona fide residents of the U.S. Virgin Islands (USVI) and have income from sources within the USVI. This form is used to allocate and calculate the amount of income tax that should be paid to the USVI rather than to the United States.

How to fill out 8689?

Form 8689, also known as the Allocation of Individual Income Tax to the U.S. Virgin Islands, is used by U.S. taxpayers to allocate and report income earned in the U.S. Virgin Islands for tax purposes. Follow these steps to fill out the form: 1. Header Information: Start by entering your name, Social Security Number (SSN), and the tax year you are filing for at the top of the form. 2. Part I: Residential Notice: Here, you need to indicate whether you were a resident of the U.S. Virgin Islands during the tax year. Tick the appropriate box. If you were not a resident, you need to provide a brief explanation. 3. Part II: Figure Your Allocated Possession Income: This section involves calculating your allocated income from the U.S. Virgin Islands. Start by entering your adjusted gross income from your U.S. federal income tax return. Then, fill in the specified amounts for wages, salaries, tips, self-employment income, interest, dividends, rents, royalties, pensions, annuities, and any other income derived from the U.S. Virgin Islands. 4. Part III: Computation of Possession Income Tax: Use this section to calculate your income tax liability to the U.S. Virgin Islands. Multiply the allocated income amount by the appropriate possession tax rate provided in the instructions. This will give you the U.S. Virgin Islands tax liability. 5. Part IV: Computation of U.S. Tax Credit: In this part, you determine the U.S. tax credit for taxes paid to the U.S. Virgin Islands. Enter the taxes paid to the U.S. Virgin Islands from Form 1040-ES or Form 1040, Schedule 3 (if applicable), and calculate the credit amount. 6. Part V: Differences in Tax Years or Exclusion Periods: If any differences exist between the tax year in the U.S. and the U.S. Virgin Islands or if there are any exclusion periods, you need to provide the necessary details in this section. 7. Part VI: Carryover or Carryback of Unused Credit: If you have any unused credit, you can carry it forward or back to other tax years to offset any tax liabilities. Enter the relevant details in this section. 8. Sign and Date: Finally, sign and date the form to certify that the information provided is true and accurate to the best of your knowledge. Remember to review the instructions and consult a tax professional if you have specific questions or concerns regarding Form 8689 or your tax situation.

What information must be reported on 8689?

Form 8689, also known as the Allocation of Individual Income Tax to the US Virgin Islands, is used to report the allocation of income tax to the US Virgin Islands for residents who have both US Virgin Islands and US mainland income. The following information must be reported on Form 8689: 1. Personal Information: The taxpayer's name, address, social security number, and filing status should be provided. 2. Income Statement: Details of the taxpayer's income from both the US Virgin Islands and the US mainland must be reported. This includes wages, self-employment income, rental income, dividends, interest, and any other income sources. 3. US Virgin Islands Sourced Income: The portion of income that is derived from activities performed in the US Virgin Islands should be specified. This typically includes income earned from employment or self-employment within the US Virgin Islands. 4. Calculation of Allocable Income: The taxpayer must calculate the portion of their total income that is allocable to the US Virgin Islands. This may involve determining the ratio of US Virgin Islands income to total income and applying it to various deductions and credits. 5. Credit for Tax Paid to US Virgin Islands: If the taxpayer has already paid income tax to the US Virgin Islands, this credit can be claimed on Form 8689 to offset any US mainland tax liability. 6. Tax Calculations: Finally, the taxpayer must complete the necessary tax calculations based on the allocated income, deductions, and tax credits to determine the total tax liability or refund. It's important to note that this is a general overview, and specific circumstances may require additional information or forms to be filed. Individuals should consult the Form 8689 instructions or seek professional tax advice for accurate and personalized guidance.

When is the deadline to file 8689 in 2023?

The deadline to file Form 8689 for the tax year 2023 would typically be April 15, 2024. However, please note that tax deadlines can vary, so it's always advisable to consult official IRS guidelines or seek professional advice for accurate and up-to-date information regarding filing deadlines.

What is the penalty for the late filing of 8689?

Form 8689, also known as the Allocation of Individual Income Tax to the U.S. Virgin Islands, is typically filed by U.S. citizens or residents who have income from the U.S. Virgin Islands and need to allocate a portion of their federal income tax to the USVI. The penalty for the late filing of Form 8689 could include a failure-to-file penalty and potential interest charges. The current penalty for failing to file this form on time is typically 5% of the unpaid tax amount per month, up to a maximum of 25% of the unpaid tax. It's worth noting that penalties may vary based on individual circumstances and the IRS has the authority to waive certain penalties for reasonable cause. It is always recommended to consult with a tax professional or refer to the IRS guidelines for the most accurate and updated information regarding penalties.